S-100 Series
The quickest way to faster laps.
Advanced. Appealing. Attainable.
We've combined high-end hardware, professional tuning, and a clean, minimalist design. The result? A turnkey solution that will keep you engaged for years to come.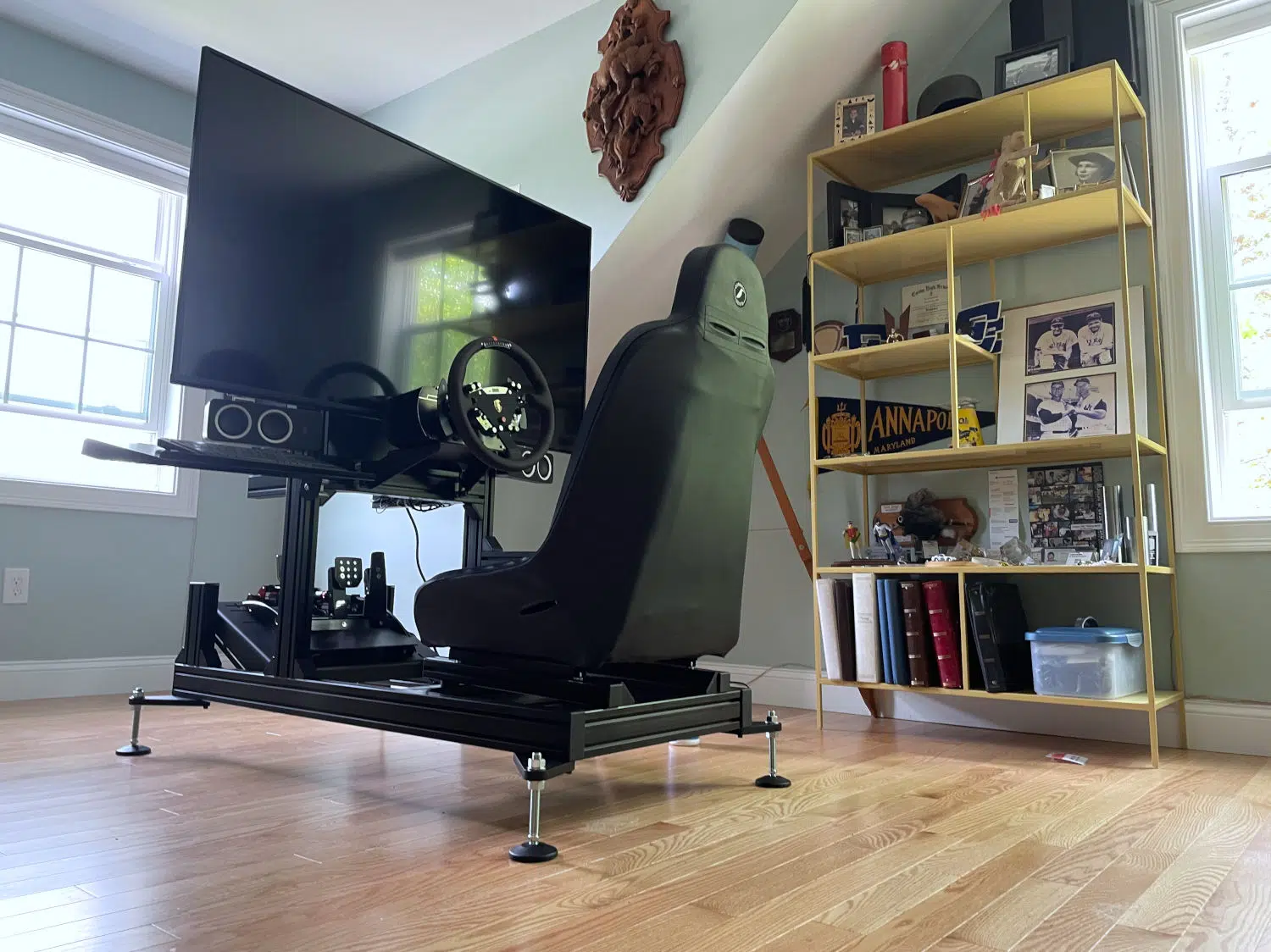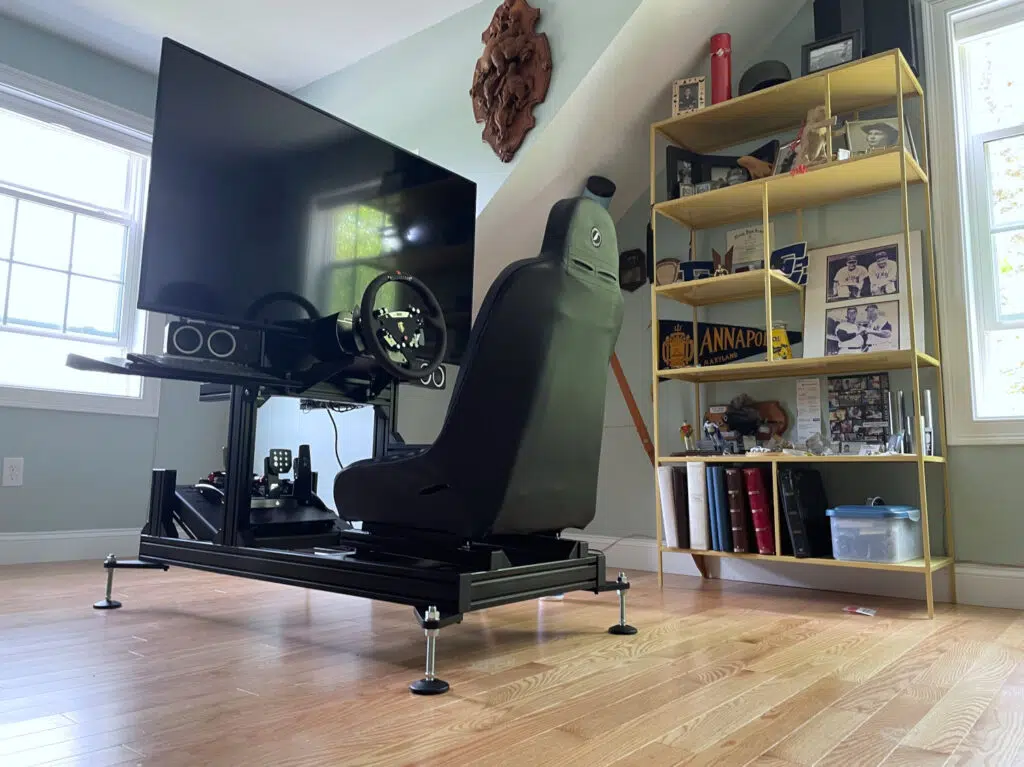 Leave the competition behind.
From rookies to race winners, the S-100 is designed to help take your talents to the next level. Learn new tracks. Prep for upcoming events. Practice those smooth inputs and footwork. Any time, day or night.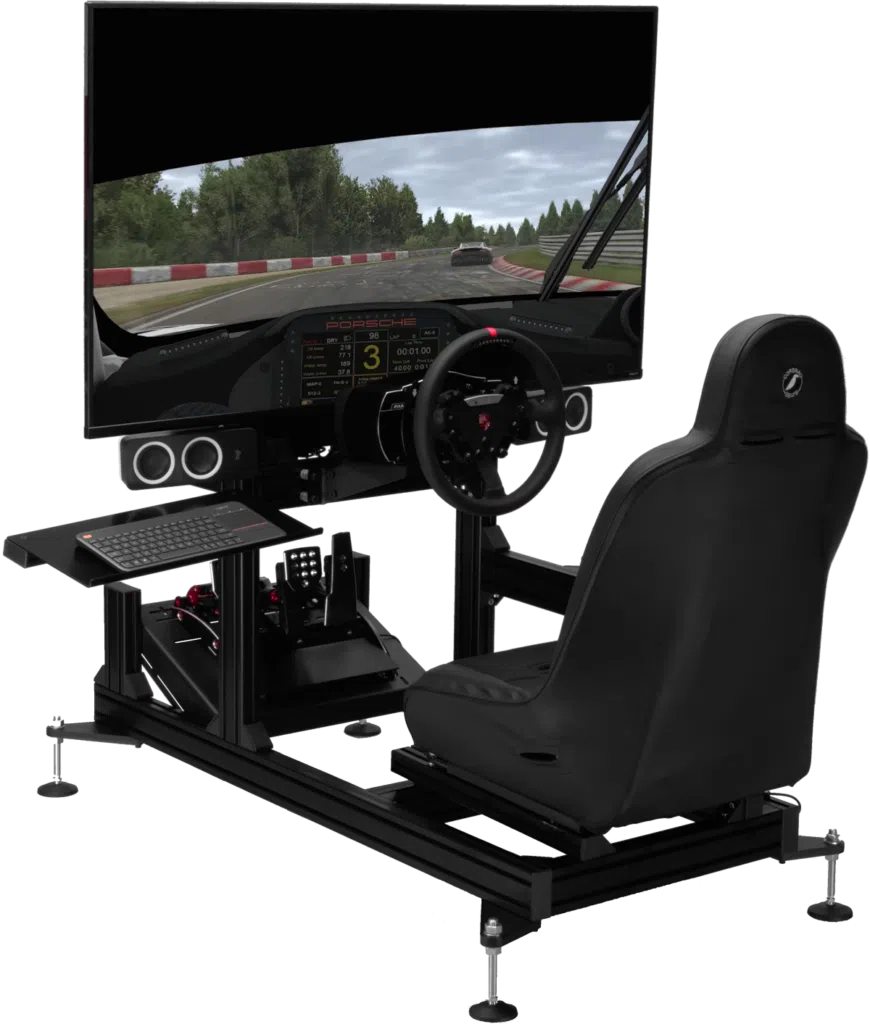 Do you want the best?
By going with Spark, you're choosing a partner that specializes in all aspects of virtual racing. Not just hardware. Not just software. Spark Virtual Racing is all of the above.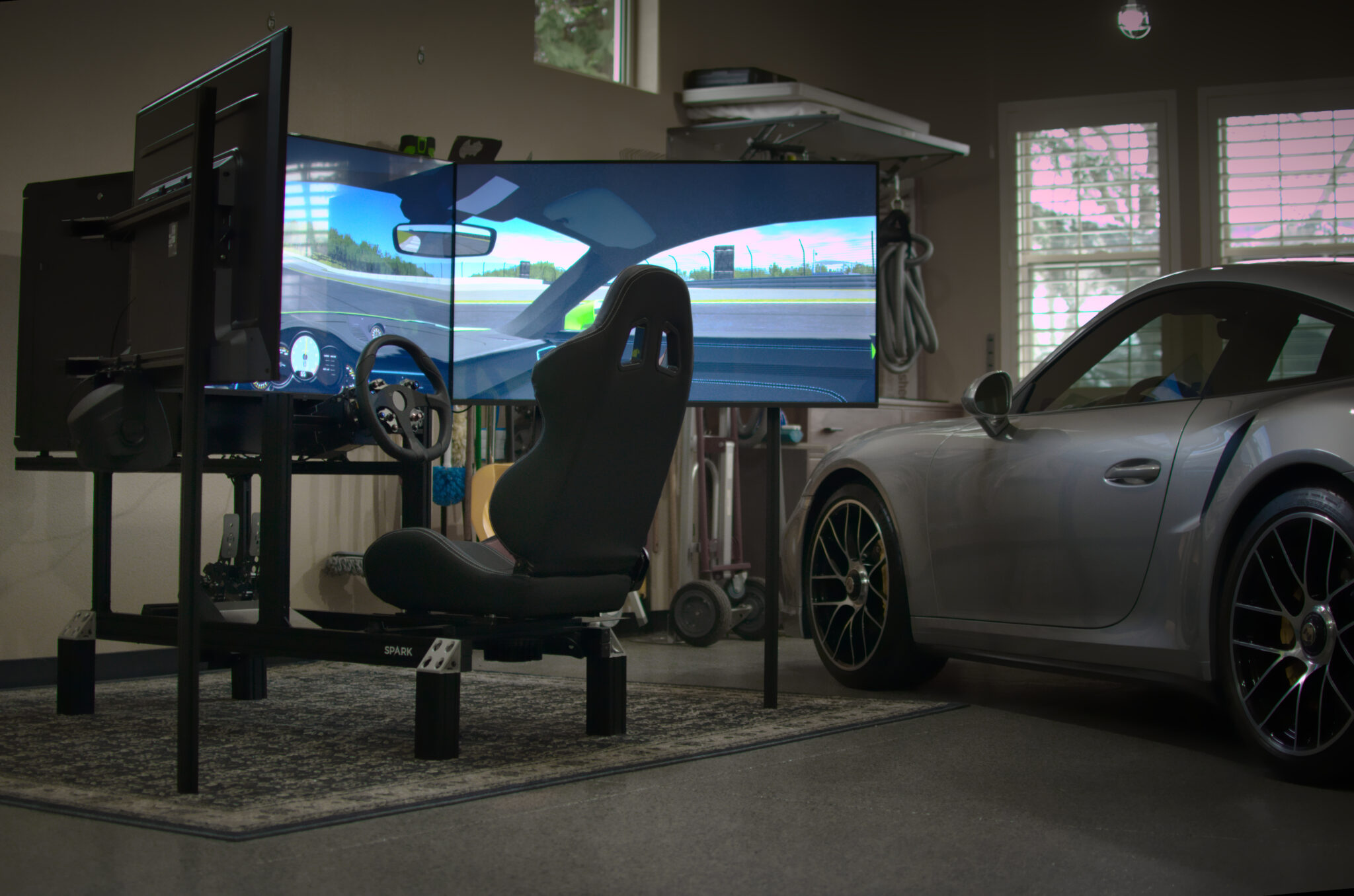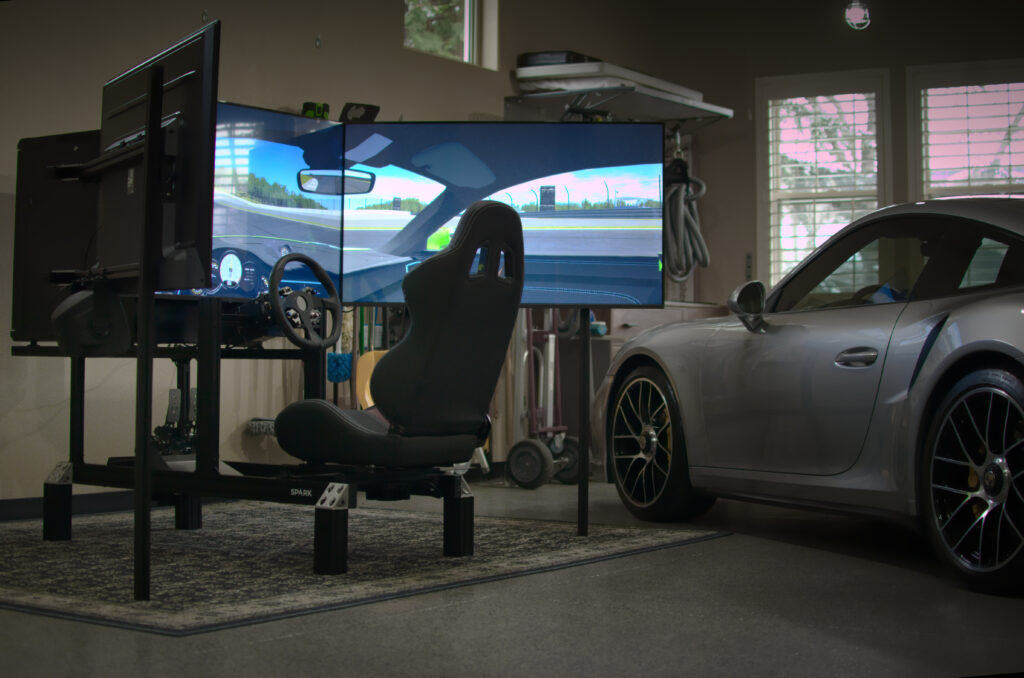 In it for the long haul.
We specialize in long-term partnerships, not one-time transactions. That's why we offer technical support, warranty, tuning, and consulting services to ensure our clients receive maximum value from our products.
What's Included:
Aluminum chassis custom fit to you
Racing seat
Direct-drive force feedback steering system (Upgradeable)
Paddle shifters
H-pattern shifter (Optional)
Racing gas, brake, and clutch pedals (Upgradeable)
55″ 4K Display (Upgradeable)
Virtual reality headset (Optional)
Preconfigured custom-built computer
Wireless keyboard
All required cabling and software licenses
All components are pre-assembled and configured. No assembly or configuration is required.
One year of full warranty and technical support
Single-screen configuration dimensions: 4′ wide X 6′ tall X 6′ long
Triple-screen configuration dimensions: 9′ wide X 6′ tall X 7′ long